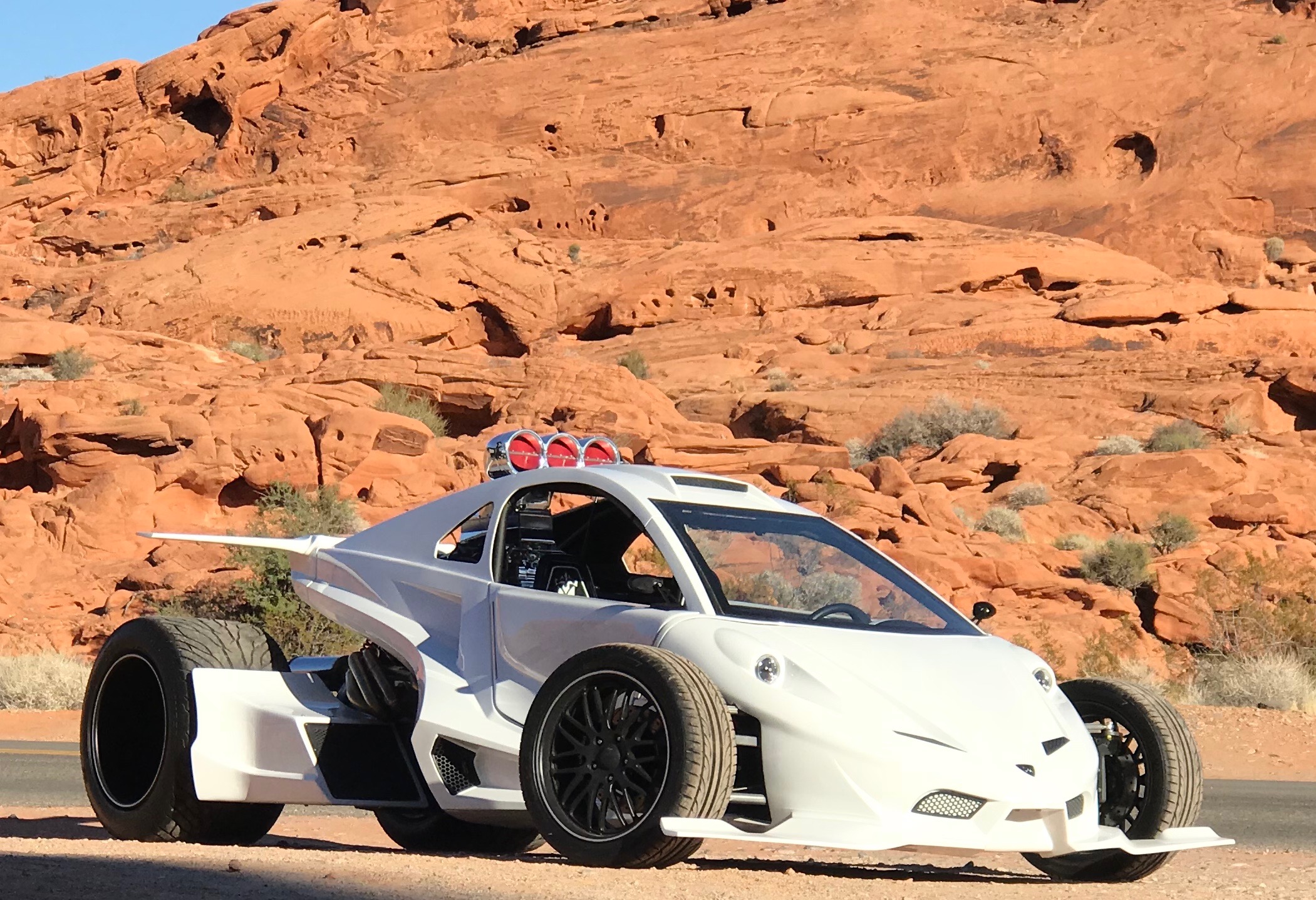 The Beast is a 1,000hp one-off mid-engine formula car that we worked on for an episode of the television show Toymakerz. We designed and built the front and rear wings, the side pods, the doors and the custom racing seats for the build. The base vehicle which was already in production was scanned and manipulated in 3D and the additional parts were designed and built at our shop in Florida before being taken to the Toymakerz shop in North Carolina. Check out Toymakerz (SE02,EP07) for more information on the build!
This final render of The Beast shows all of the parts we designed including the front and rear wings, the side radiator pods, the custom doors and custom racing seats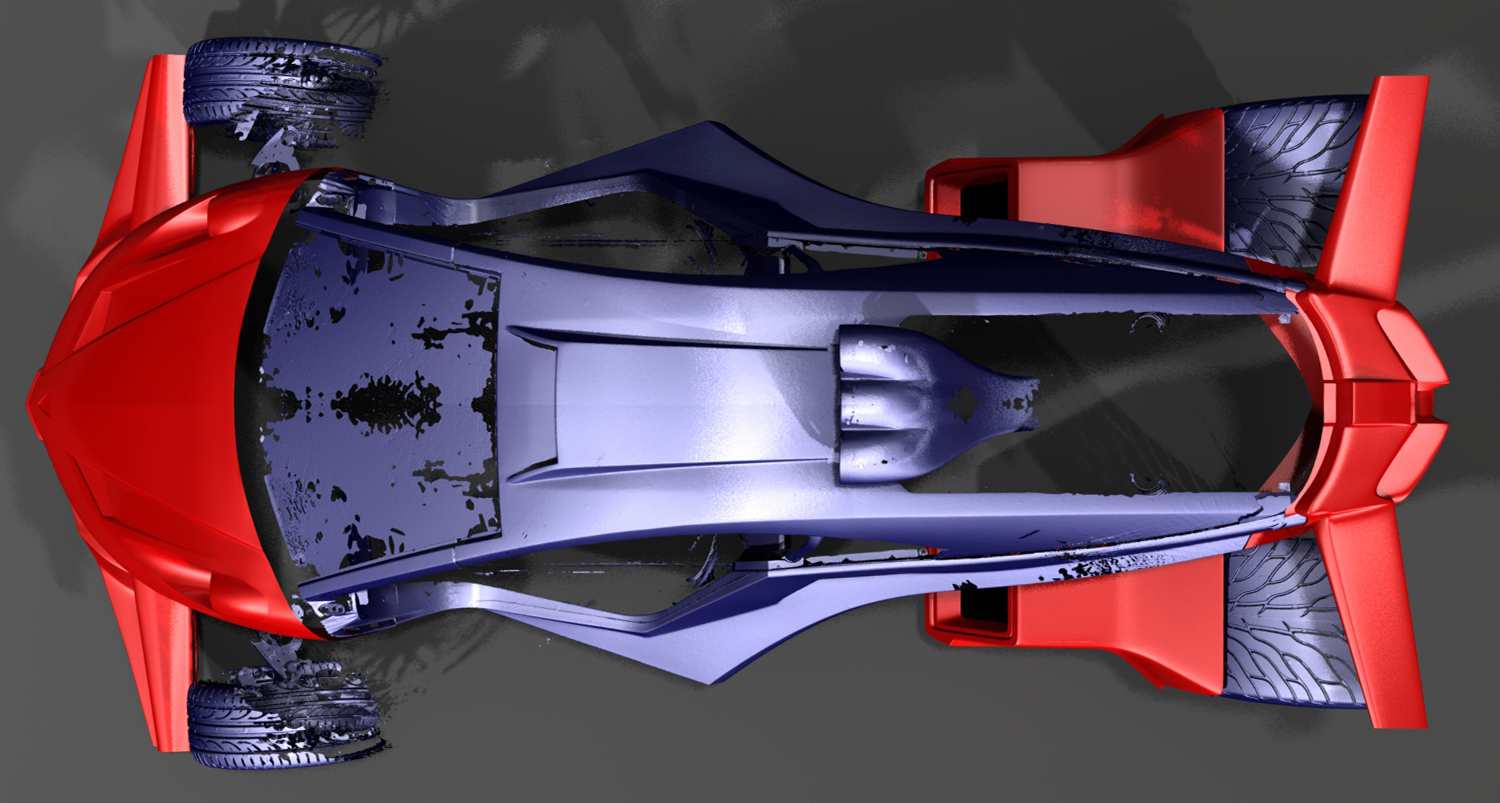 Some very early renders of the build show the original scan data in purple and some of the the parts to be created in red.
A digital model of the custom racing seat was created based on a scan of the interior of the frame. The full size seat was then cut from foam on the CNC machine and built out of fiberglass as a 2-part shell