Quick render of the final Kraken model.
Original Kraken pencil sketch based on the fullsize Jestalade body
3D model of the Kraken Monster Truck. Original model was built in Lightwave 3D based on 3D scans of the Jestalade body. The base model was then brought into ZBrush for detailing and finishing.
A few angles of the Kraken 3D model. These will be used as a basis for the actual finished paint on the truck (subject to change)
A temporary Kraken wrap was designed to run while the 3D body was in production
An early shot of a body panel as it comes out of the CNC machine
Kraken Timelapse 1
Time-lapse of the base Kraken body being built in Lightwave 3D
Kraken Monster truck rotation
Timmy showing off some fresh Kraken fiberglass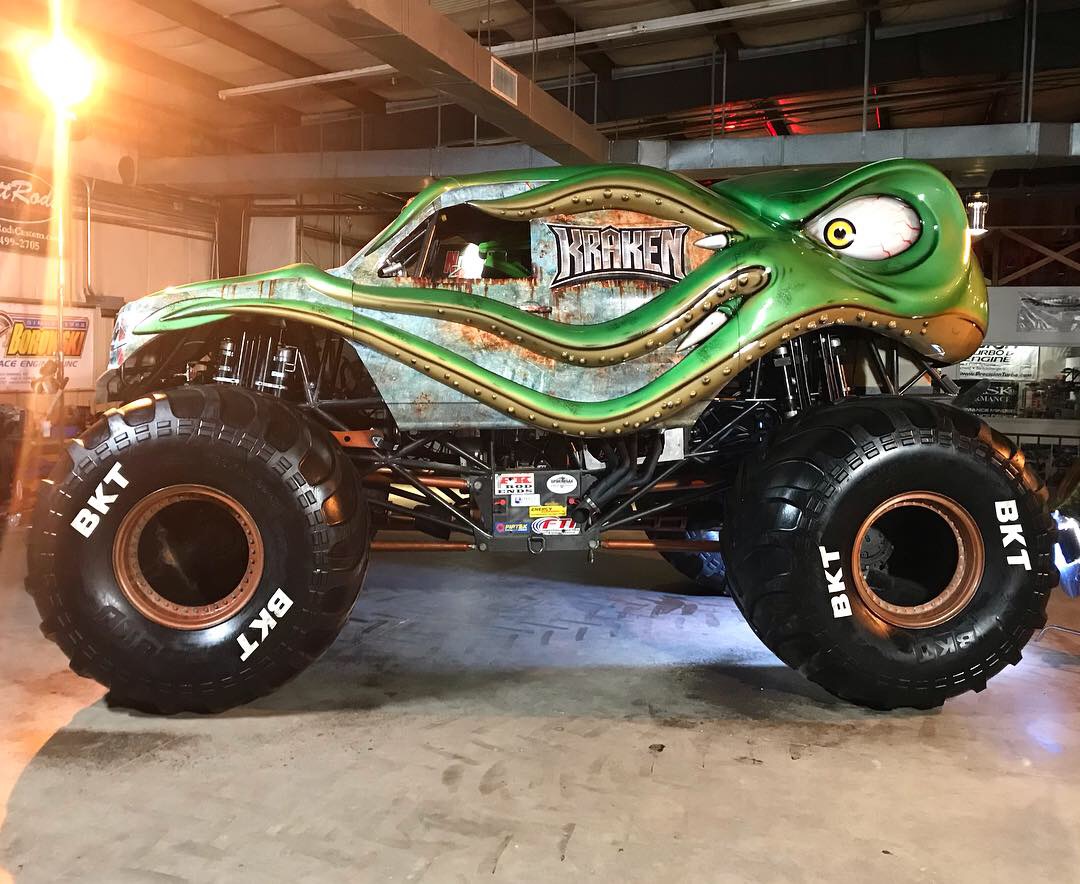 Finishing touches on the final body were done on the set of the third season of Toymakerz on the History Channel. Special thanks to Eric Warren Artistry for the airbrush work!
Kraken in the Pit Party at Petco Park before the show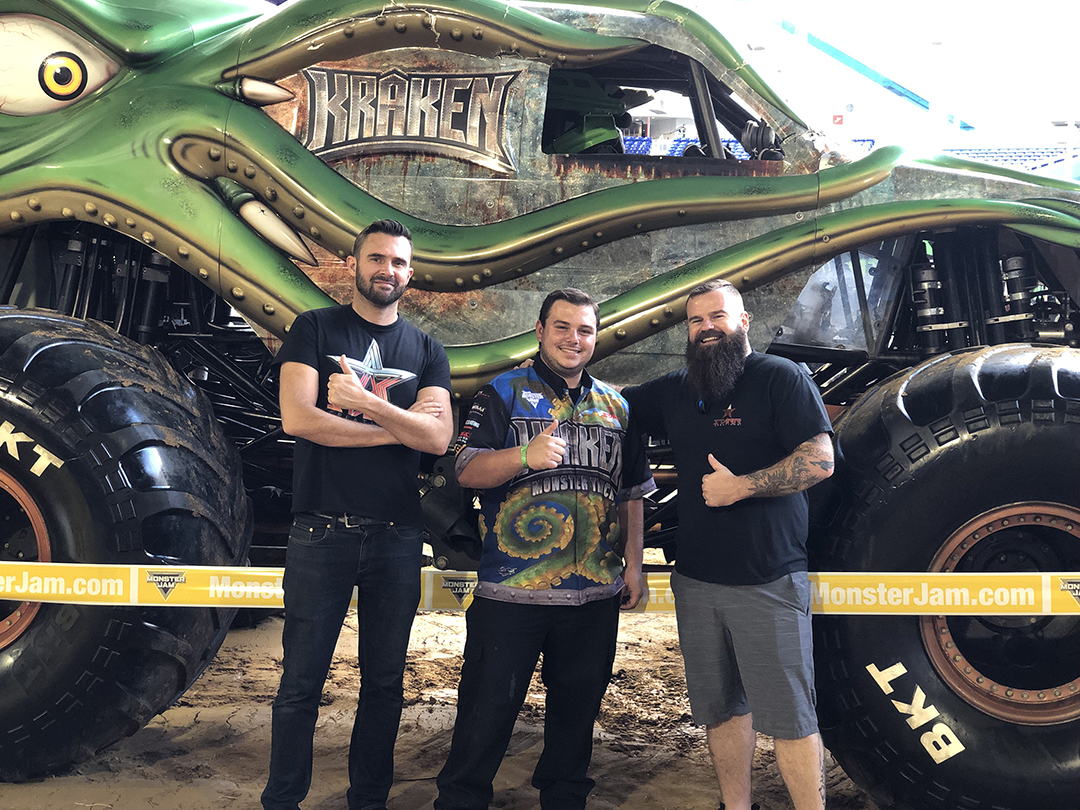 In Miami with Kraken driver Nick Pagliarulo before the show!